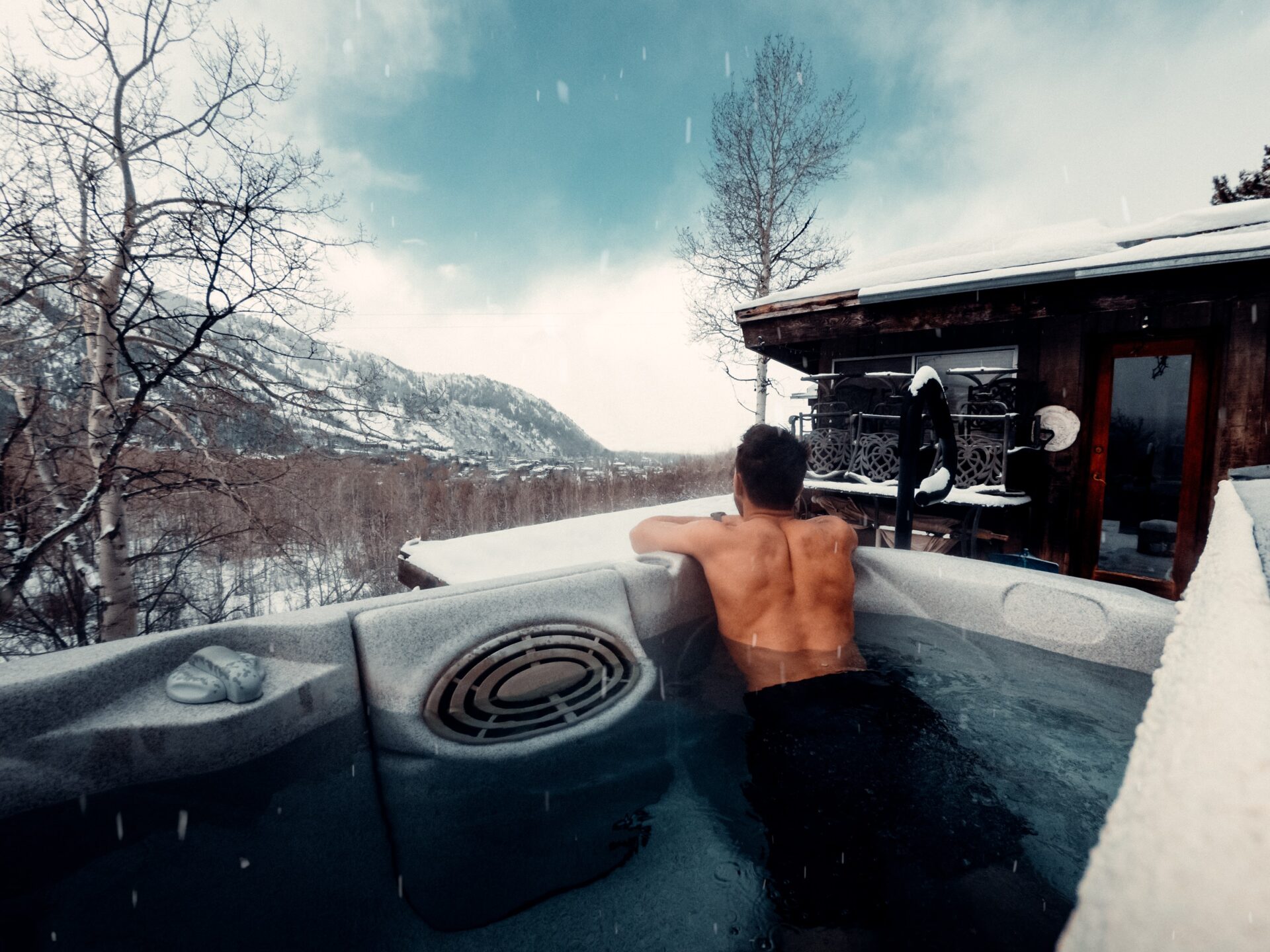 Hot tubs do wonders in providing a relaxing and rejuvenating experience, especially during winter. They also have many health benefits, especially for people with musculoskeletal disorders. Hot tubs are an excellent way to spend some 'me' time or quality time with your loved ones. Choosing the right accessories for your hot tub goes a long way in enhancing your whole experience. As with any water-related activity, safety and fun should be given equal importance. Let us look at some accessories which can be great options for your hot tub this winter.
Hot Tub Covers
Hot tubs need to be covered for multiple reasons. The primary reason is so they retain the heat , thereby preserving the water's temperature longer. Although the heating system is internal, external conditions can reduce the quality and quantity of heat delivered. Year-round insulation requires covers made from high-density foam and marine-grade vinyl. Keeping it closed prevents contamination by debris and garden waste. It is a very useful investment especially when there are kids or pets in the house.
Step It Up
Getting in and out of the hot tub/spa can be a hassle. The wetness can cause one to slip and fall which could result in any grade of injury. Depending upon the height of the hot tub and the installation depth, one or two steps are commonly required. They are made from rubber as well as synthetic materials. They are easy to assemble, prevent slipping, and can bear as much weight as 700+ pounds.
The Magic of Lights
Lights arew a great way to add colour and aesthetic appeal to any structure and a hot tub is no exception. LED lights can be installed and adjusted according to your mood in order to enjoy quality time. Underwater lights that change color give out party vibes whereas a mild monolight sets you up for a romantic evening with your loved one. LED lights can be arranged circumferentially around the hot tub to liven it up as well as and along the steps to help with visibility at night.
Aroma Therapy
The only thing more relaxing than a hot-tub-soak is one with essential oils involved! Aroma therapy has been shown to greatly reduce stress levels and relax strained muscles in the body. They come in different forms such as salts, oils, and crystals—all of which are completely healthy and safe to use. Small packets of fragrance elements can also be added in the vents to induce a highly-relaxing and pleasing effect on the body and the mind.
Music and Food
Two things which liven up any situation are music and food. A platform can be built around the tray so that a wireless music system can be placed. Food trays or plates could also be arranged on the platform within reach. Floating trays are available nowadays with provisions for holding drinks. Some of the latest ones also come with Bluetooth speakers making it one of the best hot tub accessories.
At Spa Tech, an expert hot tub and pool sales and servicing company located in Edmonton, AB, we've an accomplished team that can help you with all of your pool and hot tub needs. We sell and service all makes and models of hot tubs. We provide them at affordable and transparent prices, so our customers receive the best experience possible. Contact us today!